How to change folder properties?. 1
How to backup settings of ES?. 1
How to backup and restore app data?. 1
From left sidebar→tools →sdcard analyst you can see the total disk capacity, the shared of capacity and the rest of capacity.
Long pressing on files/folders you can delete it, pressing on address bar you can switch to ext-sdcard.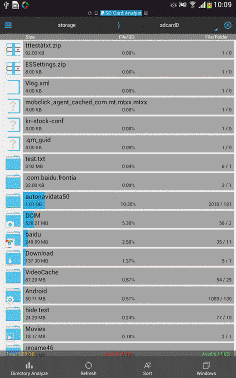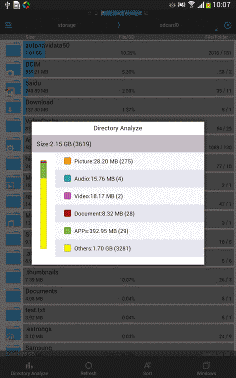 From left sidebar →recycle bin you can enable recycle bin in ES, pressing on it you can go to recycle bin page.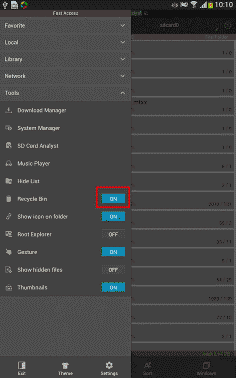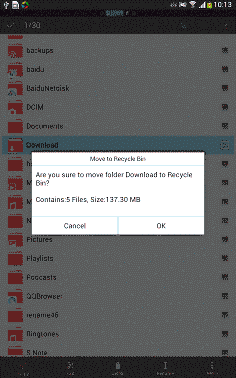 Long pressing on its content you can see Delete Restore or check their properties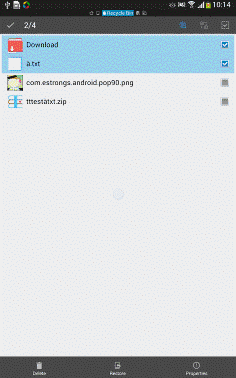 If you have rooted your device you can use root explorer in ES
From left sidebar → tools→root explorer you can select Mount R/W to mount your system files as R/W. Then you can select your system files→properties to change permission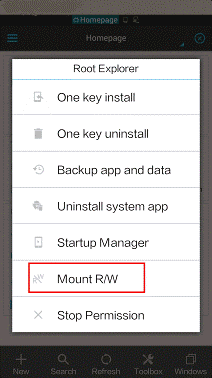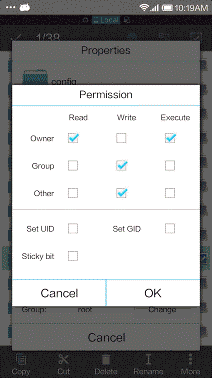 You can make a backup of all your settings in ES File explorer
After you set up all you needs
you can go to settings→Backup Settings→Backup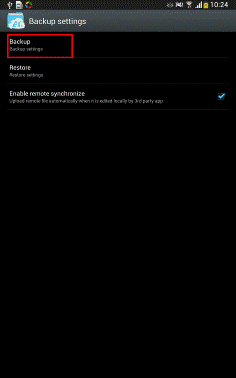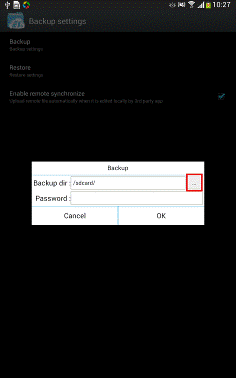 so that you can just use Restore settings to get all your configure back easily
You need root permission to backup app data
Steps are:
¢ÙEnable root explorer from left sidebar → tools→root explorer
¢ÚGo to settings of ES¡¡¡ú app →check backup data
¢ÛFrom homepage → app → select app →backup
To restore app data you should go to app manager→press address bar to switch to backed-up apps→press the app you have backed up →install with cached data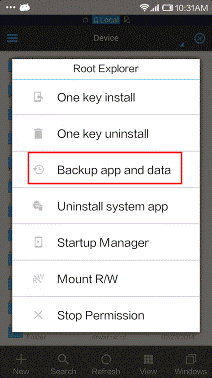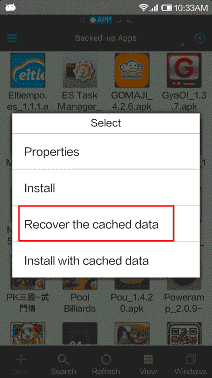 Currently ES support FAT 32 and NTFS format OTG drive. For other format it depends on whether your device can mount it or not. If your system can recognize your drive you will get a message on notification bar
After connecting ,you can find your drive from left sidebar→local or if it can recognize by your system you can find it on homepage
From left sidebar →theme you can change theme
Pressing the theme you are using you can set background color, background image, text color and folder style.