How to operate batch rename files?. 1
How to drag and drop files/folders?. 1
How to add desktop shortcut?. 1
How to edit homepage and toolbar?. 1
How to show app icon on folders?. 1
You can range select files and press rename to batch rename them at one time.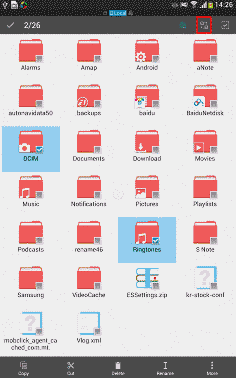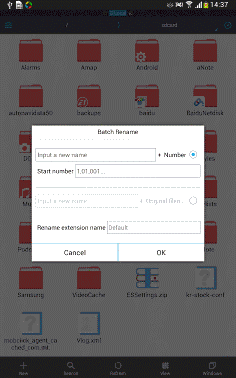 After selecting files you can drag and drop to do send/delete/share/copy operations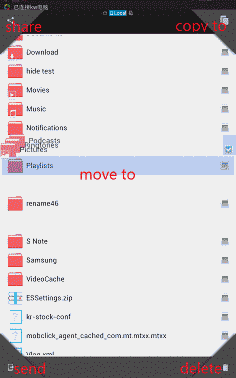 1.Long pressing files/folders in ES and press add to desktop on toolbar you can add desktop shortcut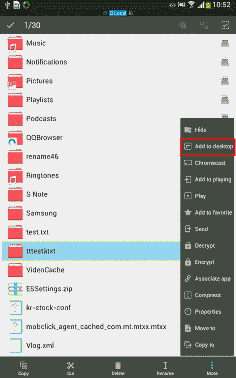 2.From left sidebar you can long press SD card analyst, Music player, Home, App and select add to desktop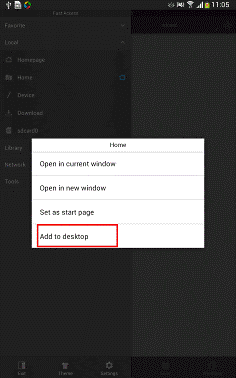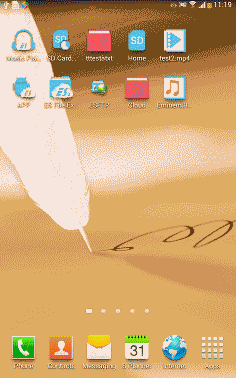 Slide toolbar from right to left you can get window manager page where you can create new window, close current window and manage default window
You can also manage it from settings→window settings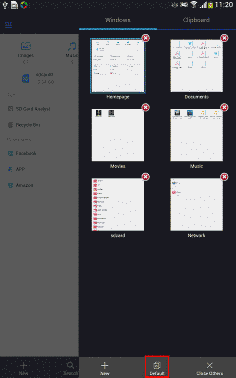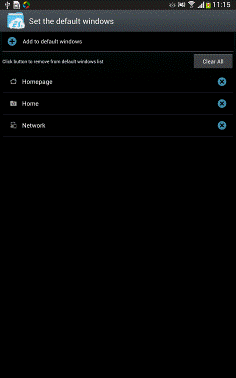 From settings→display setting you can select check show select button, show windows button and show the name on toolbar.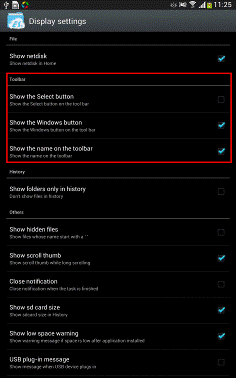 On homepage you can long press everything on tools and bookmarks area to edit.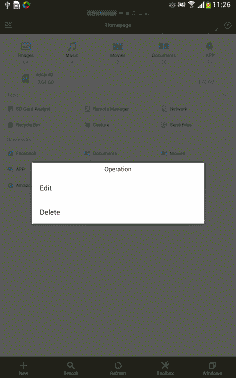 Pressing on address bar you can view and clear history
From settings→cleanup settings you can select "clean history on exit"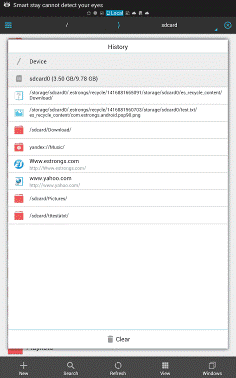 From left sidebar →tools you can enable "show icon on folder"
If you found some folder haven't associate with app automatically you can do it manually by long pressing the folder→associate app to select any app installed on your device.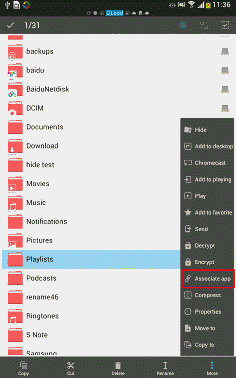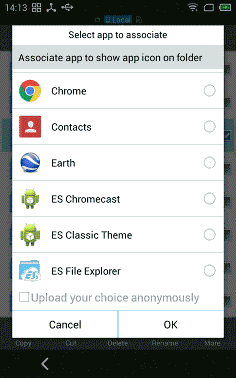 You can create gesture to do operations
Steps are
1. Press gesture from left side bar
2. Press add a gesture
3. Select action
4. Draw a gesture
Next time you can click the gesture water drop to draw a gesture to do the operation